Big 3 Mobile Telephone Data Plan Wars – *Unlimited* Data Plans
Hi Everyone!
This isn't an exclusive Costco sale, but I had to write about these new plans, since it is the best advertised deal for those of you who use large amounts of data.  It started with Freedom Mobile offering an *unlimited* plan with Rogers, Telus, and Bell following suit.  We are now in the middle of a price war so you can now sign up for one of these great advertised plans without the hassle of trying to negotiate with your current carrier.
You can find my post on the previous time this price war happened $60 for 10 GB:  https://cocowest.ca/2017/12/great-deal-telus-rogers-bell-phone-boyd-plans-60-unlimited-calling-cad-ld-10gb-data-bc-ab/  Unfortunately, a couple of months ago, these $60 plans were all raised by $10 to $70 – making the deal not so great anymore.
I understand that plans are cheaper in other countries, but this is the best we are going to get for a while.
While we were traveling, we put our phone plans on a vacation hold offered by Telus for $10 a month which held our phone number.  We used our unlocked Iphones to buy SIM cards in each country we visited.  I don't think we spent more than $30 for a one month plan during our travels (except New Zealand) for (basically) unlimited high speed data.
In this post, I'm only going to be talking about the Telus, Rogers, Bell and Freedom deals.  The other flanker brands have their own similar competitive brands.  Keep in mind that the prices for these plans are the 'Bring Your Own Device" BYOD plans.  If you would like to get a subsidized phone, the plans will generally cost $20 – $40 more.
The Deals
As of right now, all 3 carriers are offering similar plans.  Each plan is offering unlimited nationwide calling and text messages and voicemail.  The plans also include 10 GB of data.  If you go over that amount, you won't be charged more; however your data speeds will drop to 256 kbps or (31 KB/s).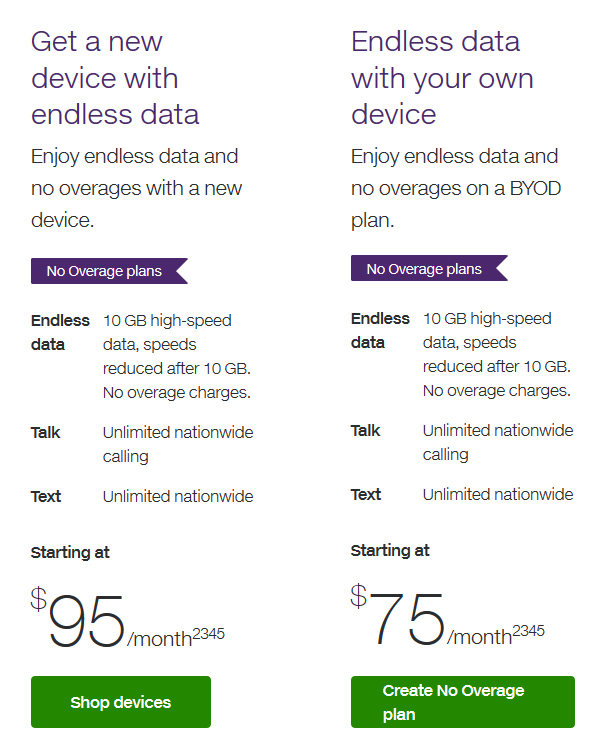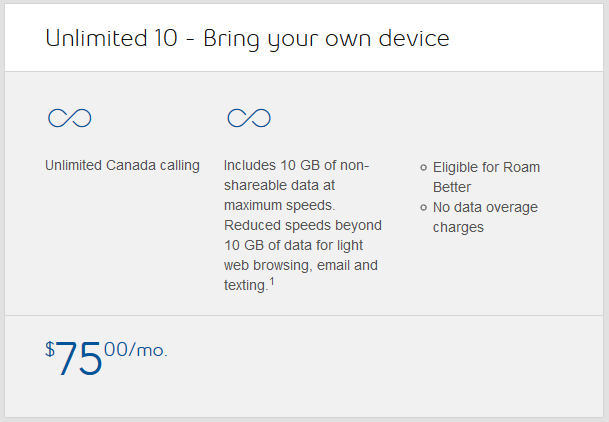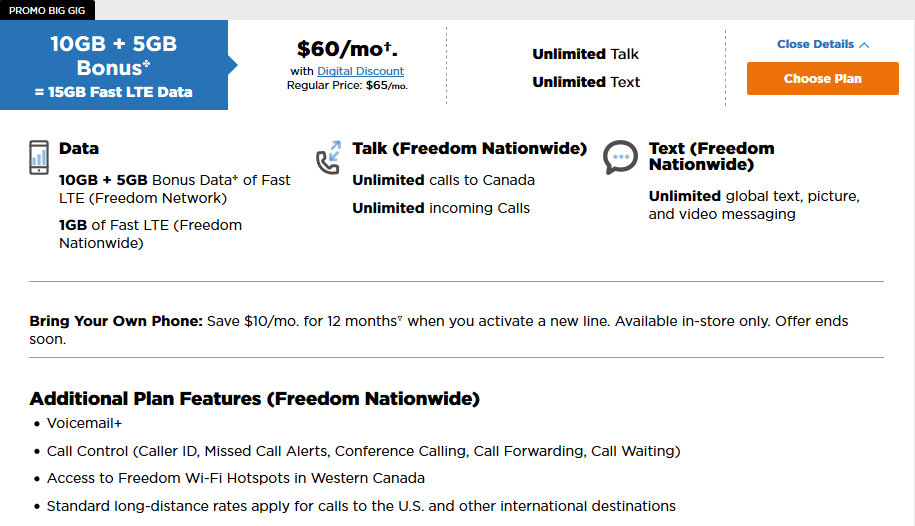 The Current Best Deal of the Unlimited Plans – Fastest data after cap (Telus)
The current standout of these plans is Telus which is offering the same deal as everyone else; however, after you reach your 10 Gb of data limit, your data speeds are capped at a respectably higher rate of 512 kbps or (62 KB/s) as opposed to 256 kpbs or (31KB/s).  This speed, while not fast enough to transmit HD video, is enough to meet the minimum standards for Netflix – so watch away after you reach your limit.
The Current Cheapest Deal of the Unlimited Plans (Freedom)
Freedom Mobile, Canada's fourth largest network is currently offering the cheapest deal with the most data – it was the one who launched 'unlimited' plans in Canada.  It currently offers 10GB + 5GB of LTE per month while on its own network and 1GB of LTE while roaming Nationwide.  If you are a city slicker who is always stays on the Freedom Network, this is by far the cheapest and best deal.  If you want cheaper plans, supporting a fourth national carrier will help increase competition between the brands.
Telus Alternative Plan (My New Plan)
Telus 10 + 5 Plan ($75 / month)
The original plan that Telus offered to compete with the Rogers Infinite plans was a 10 + 5 Plan.  This plan offered unlimited nation-wide voice and texts with a limited-time bonus of 5 Gb of data per month for 24 months.  This plan is not offered anymore online, as it has been replaced with the Telus Unlimited Plan, but is still available through online or telephone chat, or by going into the store.  If you don't think you will be going over 15 GB, then this plan may be for you!
This plan is the plan that I chose, I know that I have gone over 10 GB in a month when I am tethering to my laptop, but I have never gone over 15 GB.  Since I do travel around British Columbia, I find that Telus offers better coverage in some smaller towns that Rogers.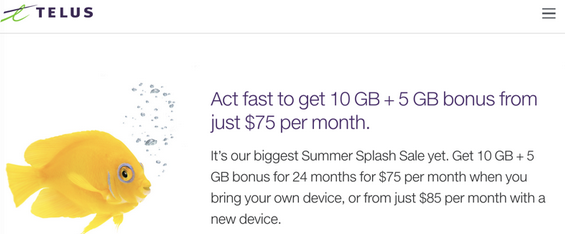 If there are any updates or changes to the cheapest or best phone plan deals, I'll keep you updated!  Otherwise this is a great time to make a change to your phone plan if you are a heavy data user!
Happy Shopping!