Thursday Update: Costco West Sale Items for July 11-14, 2019 for BC, Alberta, Manitoba, Saskatchewan
Hi Everyone,
Firstly, if you had some troubles accessing the blog on Tuesday Morning, I apologize.  There were too many people looking at the blog for my little server to handle.  As a result, on Friday morning, there may be a slight interruption around 6:00AM while we make some improvements to the computing power of the server.  Hopefully this will solve these issues for now!
Secondly, I'm having a little trouble with these Thursday posts.  I love walking the aisles and finding deals – BUT, I'm spending so much money!  Did I get the backyard soccer set on clearance?  Yes.    Did I get the spray pool on clearance?  Did I get the giant umbrella on clearance? Yes.  Did I get a Zojirushi Breadmaker on clearance?  Yes.  Should I get the 6 burner Napoleon BBQ on sale?  ummm  Should I get the Giant Cedar Playhouse on clearance? ummm  Children's Picnic Table on sale?  ummm.
After all those unnecessary purchases, I actually forgot the vacation photos I was supposed to pick up!  Does this story sound familiar to anyone?  Anyways, these updated pictures were taken in Langley.  Again, there were quite a few items that either came on sale late, or I maybe I missed some on Monday.
Cedar Summit Playset – Lookout Lodge
If you are looking for the Cedar Summit Playset – Lookout Lodge, Port Coquitlam still has quite a few left at clearance price ($999.97).  If you like to see how instructions should look like, download the BILT app (FREE) and type in Lookout Lodge.  You get 3D animated CAD drawings of every step with narration.  It is actually pretty cool and I wish IKEA had something like this for their torture devices.
The Napoleon 6 Burner BBQ LEX 605RSIB
The Napoleon 6 Burner BBQ LEX 605RSIB is another great deal at $300 off until Sunday.  It is propane only, but comes an infared side burner and rear burner for your rotisserie.  I'm sorely tempted.
Additional items on sale this week are: Kirkland Signature Short Sleeve Shirts, Hunter Coral Gables Ceiling Fan, Richelieu Pull-Out Organizer, Seville Classics Room Organizer, Saputo Mini, Scotch Brite Pads, Lysol Toilet Bowl Cleaner, Finish Max in 1 Dishwasher Detergent, Starbucks Pike Place Roast, Brew Dr. Organic Kombucha Tea, Lifetime Products Children's Picnic Table, Off Deep Woods Insect Repellant, Off Family Care Insect Repellant, Lindt Excellence 70% Cocoa and Godiva Dark Chocolate Hearts are all on sale.  See what I mean about how I will go broke if I keep doing this?
Anyways that is all I have for now 🙂
Happy Shopping!
EDIT: Sunday Update! (2019-07-14)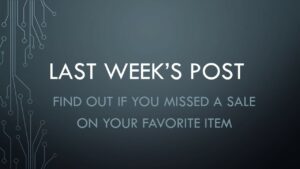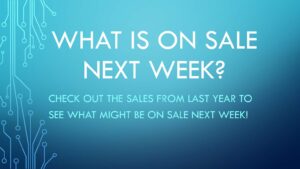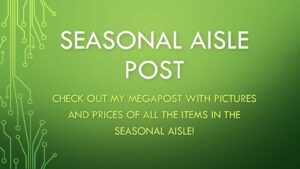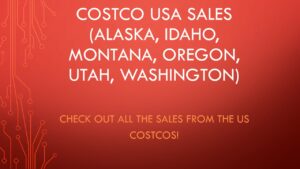 cocowest.ca has officially added an Instagram page:
Instagram:  For those of you on Instagram:  @Costco_West_Fan Blog
The Instagram Page can be found here: https://www.instagram.com/costco_west_fan_blog/