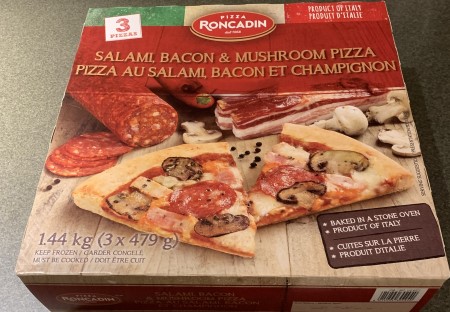 Hi it's Natalie from the Costco food and product review fan blog  Costcuisine! If you like my reviews for Costco food products the greatest thing you can do is follow me on  Instagram or Facebook and also tell your friends about my blog Costcuisine where I review tons of Costco food products each week!  In the last week, I reviewed Costco Something Special Antipasto and Costco Cuisine Adventures Everything Franks in a Blanket.
We haven't seen our friends in a really long time but actually ended up seeing them when leaving Costco when we last went (we were socially distanced with masks on to say hi super quick) and I noticed our friends had this pizza in the cart. I asked them if it was good and they said they loved it so I picked one up to review. Today I'm reviewing the Roncadin Pizza! This can be found in the freezer section by the other frozen pizza and the item number is 1314371.
Cost
This comes with three large plate-sized pizzas in the box, they're not huge but two of them were more than enough for us to share for dinner. We paid $14.99 Canadian for the box of three pizzas.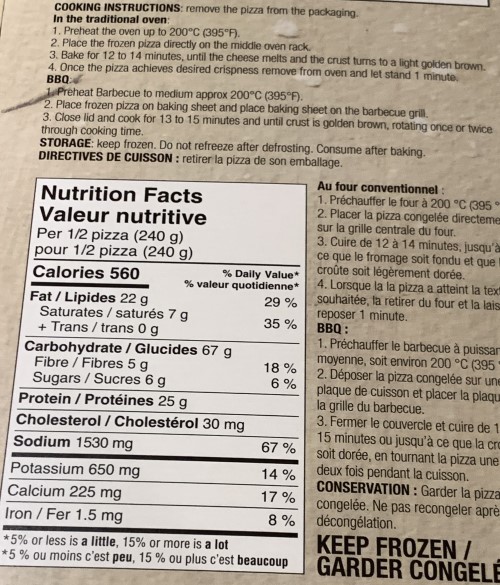 Convenience
Each pizza is individually wrapped and sealed and already baked in a stone oven in Italy! To cook this you just bake it in the oven at 395 farenheit for about 12 to 14 minutes. I'm totally going to try the barbecue method to cook this in the summer.  This makes an awesome easy dinner or lunch. Leftovers are great too.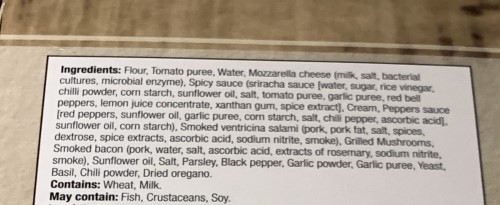 Nutrition
1/2 pizza is 560 calories, 22 grams of fat, 1530 mg of sodium, 25 grams of protein, five grams of fibre, 67 grams of carbohydrates and six grams of sugar. Obviously not healthy for you and loaded with sodium and carbs.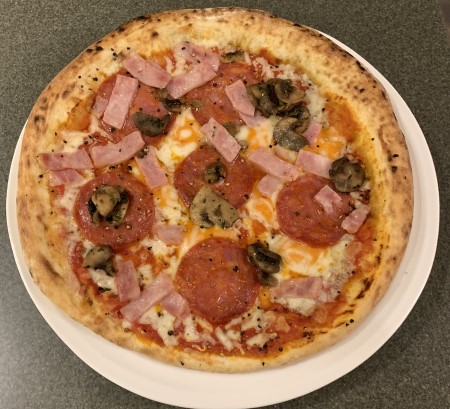 Taste
This Roncadin Pizza gets two thumbs up! We actually commented that this may be the best frozen pizza we've had. It's so flavorful. There's tomato sauce, mozzarella, salami, mushrooms and bacon. The toppings are delicious and so is the sauce, it has the tiniest bit of spice and there's also bites that have a sweet sauce on the pizza. The crust is what really stands out. It's baked in a stone oven in Italy and it has that wood fired taste. The crust is nice and thick on the end and thinner in the middle, it isn't the kind of crust you throw out or don't eat, it's so good.
We'll definitely be buying this pizza again, the next time we'll buy two boxes at the same time so we have six pizzas (three dinners worth).
Cost: 9/10
Convenience: 9.5/10
Nutrition: 2/10
Taste: 9/10
What's your favorite frozen pizza to buy from Costco?