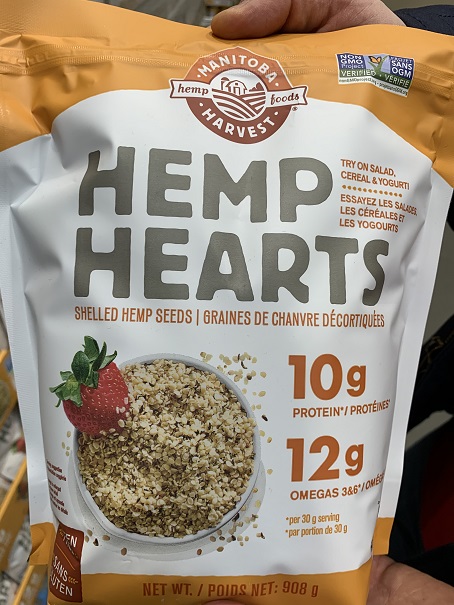 A health food review!
Please note that this review was not paid for or sponsored by any third party. I purchased this product with my own money and the opinions in this review are strictly my own. I am not affiliated with Costco or any of its suppliers. I am just a fan of the company. I write these reviews to help my fellow shoppers.
I've always wondered what the Manitoba Harvest Hemp Hearts at Costco taste like! I've seen other people buying them, but had never purchased them myself before I decided to review them.
Taste
To be honest, they don't taste like much! They have a super mild flavor that's just slightly nutty. The flavor is similar to pumpkin or sunflower seeds. However, the fact that they have such a subtle flavor is probably a good thing, because they can be mixed into things like oatmeal, smoothies and salads without overwhelming the other ingredients. The texture is somewhat crunchy when they're consumed alone, but the hemp hearts soften when added to a smoothie or oatmeal. I would assume that most people buy these mainly for the health benefits and not for the taste.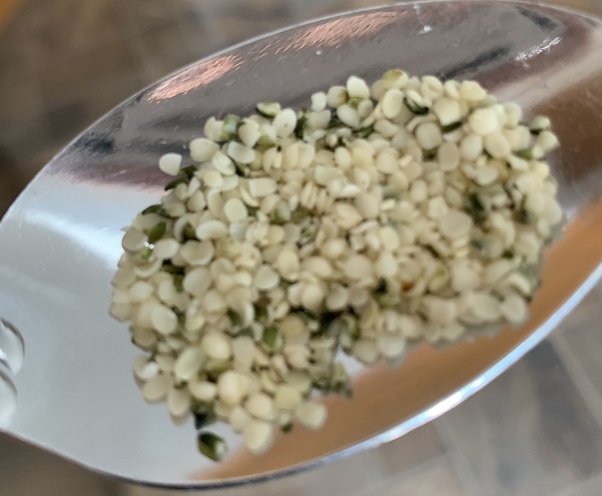 Cost
The regular price for a 908 gram bag of the Manitoba Harvest Hemp Hearts at Costco is $14.89 Canadian. The price at Costco is cheaper than the price at local grocery stores. A small amount of hemp hearts goes a long way nutritionally, so a bag should last quite a while. This is definitely not a cheap item, but I see it as a high-quality health food, and most health foods are relatively pricey.
Convenience
The bag is re-sealable, which I appreciate. Hemp hearts are very versatile and all you have to do is add them to whatever meal or snack you're having. They work well in smoothies, in oatmeal, on peanut butter toast, in a salad or even on top of a casserole if you're feeling more adventurous!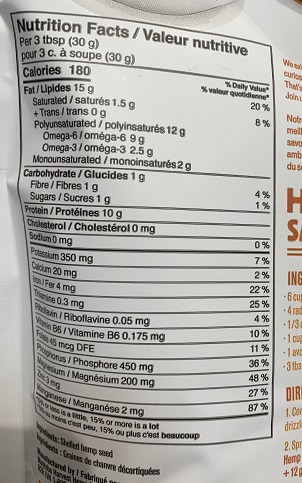 Nutrition
Three tablespoons contains 180 calories, 15 grams of fat, 10 grams of protein, one gram of sugar, fibre and carbohydrate (the three are listed together on the label) and zero grams of sodium. Hemp hearts are associated with a number of health benefits, including as reducing the risk of heart disease, supporting weight loss, aiding digestion and improving the health of skin, hair and nails. As you can see, most of the calories come from the substantial amount of protein as well as the healthful fats (they contain beneficial fatty acids). They're also high in magnesium and other micronutrients! I find it a little hard to swallow (no pun intended) that three tablespoons is 180 calories because it makes me imagine other food that I could eat for that same number of calories, but maybe that's just me.
Would I buy these for the taste alone? No, probably not. However, I found it really interesting to read up on all of the different health benefits of eating hemp hearts! They seem like a great way for vegans or vegetarians to get an extra boost of protein!
Taste: 4/10
Cost: 7.5/10
Convenience: 10/10
Nutrition: 8/10
Location in Costco: By the granola and nuts near the front of the store.
Have you tried these hemp hearts? What did you think? Are there any other health foods you really recommend/believe in?