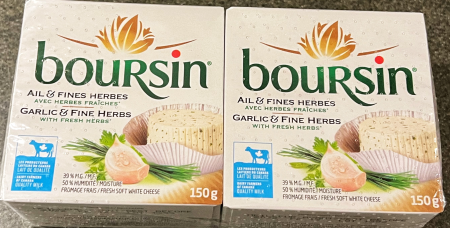 If you like my reviews for Costco food products the greatest thing you can do is follow me on Instagram or Facebook and also tell your friends about my blog Costcuisine where I review tons of Costco food products each week! You can also check out my Youtube Channel where I do video reviews!'
Today I'm reviewing the Boursin Garlic & Fine Herbs Gournay cheese from Costco. I have honestly never tried Boursin before and have always been curious about what it is and what it tastes like. I don't usually gravitate towards soft cheeses so I felt a bit adventurous trying this!
I paid $7.89 Canadian for two 150 gram packs of cheese.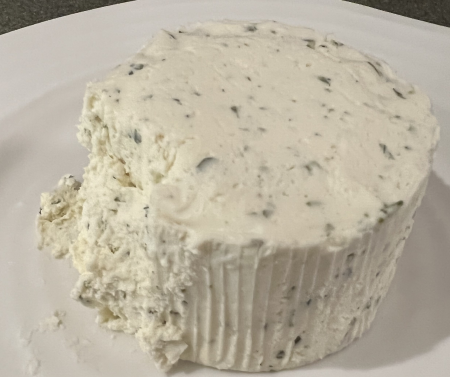 The cheese comes wrapped in the box and is in a short puck-like, cylinder shape. This makes it looks nice for serving and is easy to dip crackers into or place a cheese knife in the middle of it. The best before date is about two months from the date that I purchased it and the cheese needs to be kept refrigerated.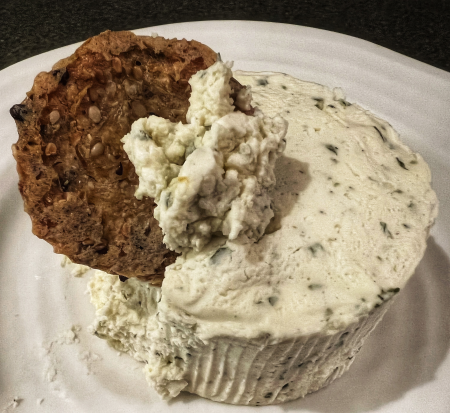 There are many ways to use Boursin cheese and I've tried a few. I love it with Mary's Organic Crackers, I've used it in mashed potatoes and to make crostini.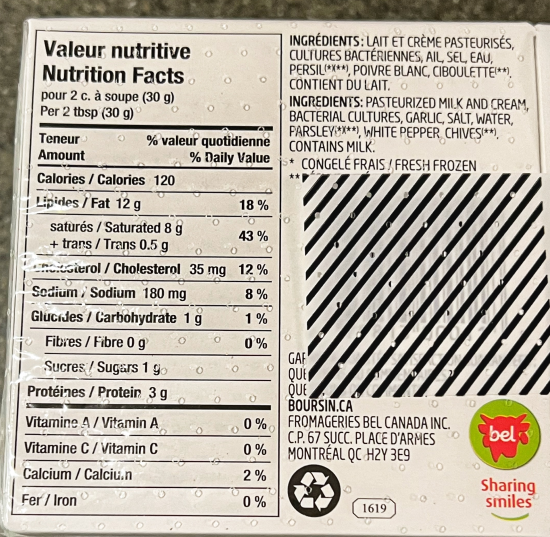 Two tablespoons of Boursin Gournay cheese is 120 calories, 12 grams of fat, 180 mg of sodium, one gram of carbohydrates, zero grams of fibre, one gram of sugar and three grams of protein. That's not bad if you just eat two tablespoons but I think a lot of us, including myself, can eat way more than two tablespoons. The ingredients list is short and sweet with garlic along with chives and parsley. This is not dairy-free but Boursin has come out with a dairy-free option for anyone who's vegan or can't tolerate dairy!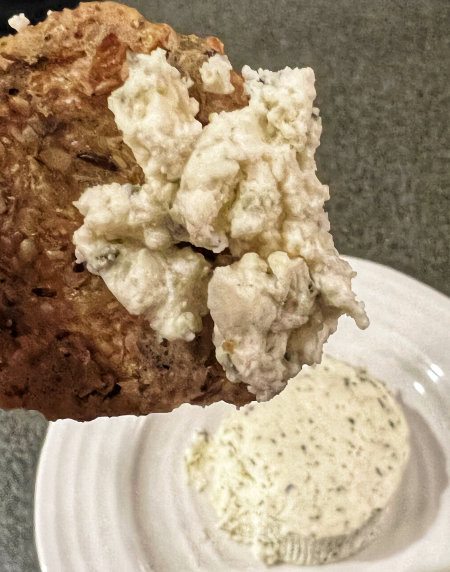 This tastes very similar to a cream cheese to me but the texture is different, more crumbly and it has a slightly richer flavor. It's salty and creamy and the garlic flavor isn't too strong. The chives and parsley add a nice herb flavor that's noticeable but not overpowering. It reminds me of a fancy, thicker cream cheese but I don't notice too much else in terms of complex flavor.
If you're a fan of cream cheese and want something a bit fancier for a cheese board than a tub of Philadelphia, Boursin is a good option!
Cost: 7/10
Convenience: 10/10
Nutrition: 4/10 (if you stick to two tablespoons it's not that bad and I love the short and simple ingredients list)
Taste: 8/10