Location: Port Coquitlam, BC
Hi Everyone!
I hope you are all doing well! I'm was pretty surprised with the number of items on sale this week! I ended up taking a lot more photos that I expected. The Licensed Kids Weighted Blanket became even more appealing with a $10 discount. The Little Giant Megalite Ladder seemed to be a good deal and does not go on sale often. I picked up a couple Sunbeam Power Failure lights since they were on sale again. I put quite a few of them around the house and when the power is off, these are especially nice in dark rooms so I don't have to carry a flashlight everywhere I go!
I don't think I have every see the Stealth Air Compressor go on sale before – I have no idea what to use this for other than inflating tires, but this may be helpful for others!
This was also the first time I have seen Cheez-Its on sale so I picked up some of those. Oreo's don't go on sale very often, but I resisted since I already had two boxes of Cheez-Its in my cart. Lastly, I picked up a bottle of $15 Pure Vanilla Extract which I've been using to make Chocolate Chip banana bread for the kids!
Happy Shopping!
FOUNDERS DISCOUNT ($10.00 OFF) RETURNS! EXPIRES ON 2022-01-31
I've re-activated the "FOUNDERS" discount code for those of you who are interested in supporting this blog! The discount entitles you to a $10.00 savings off the regular annual membership (normally $29.97). The paid membership allows you to access all posts as soon as they are posted instead of waiting until 5:00AM the following morning. The promotion also guarantees your $19.97 rate for as long as you renew your membership. The proceeds from the memberships are reinvested to make improvements and to add new functionality to help you save money and to make it easier to shop from home!
You can signup at the following page: https://cocowest.ca/register/ Don't forget to use the discount code: FOUNDERS
I've got some great updates coming up for the website including the return of ingredient labels and nutritional information for food items as well as a shopping list creator so you don't have to miss out on your favorite sales! As long as people continue with their memberships, I'll continue to add new features to the blog to help enhance your Costco Shopping experience!
If you have any suggestions for new features, please leave them in the comments and I'll see what I can get to! Thanks to everyone to has signed up already!
Happy Shopping!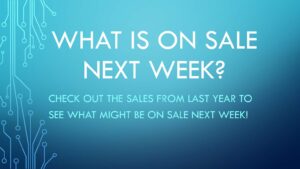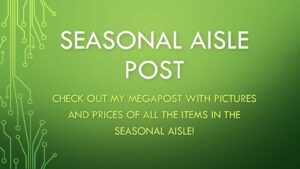 Costco Flyer for Jan 17-30, 2022, for BC, AB, SK, MB

Costco Sale Items for Jan 17-23, 2022, for BC, AB, SK, MB
EARLY ACCESS Members must log in to access pictures: https://cocowest.ca/cocologin/
Memberships can be purchased here. Photos will be available free to the public the following day at 5:00AM Pacific Time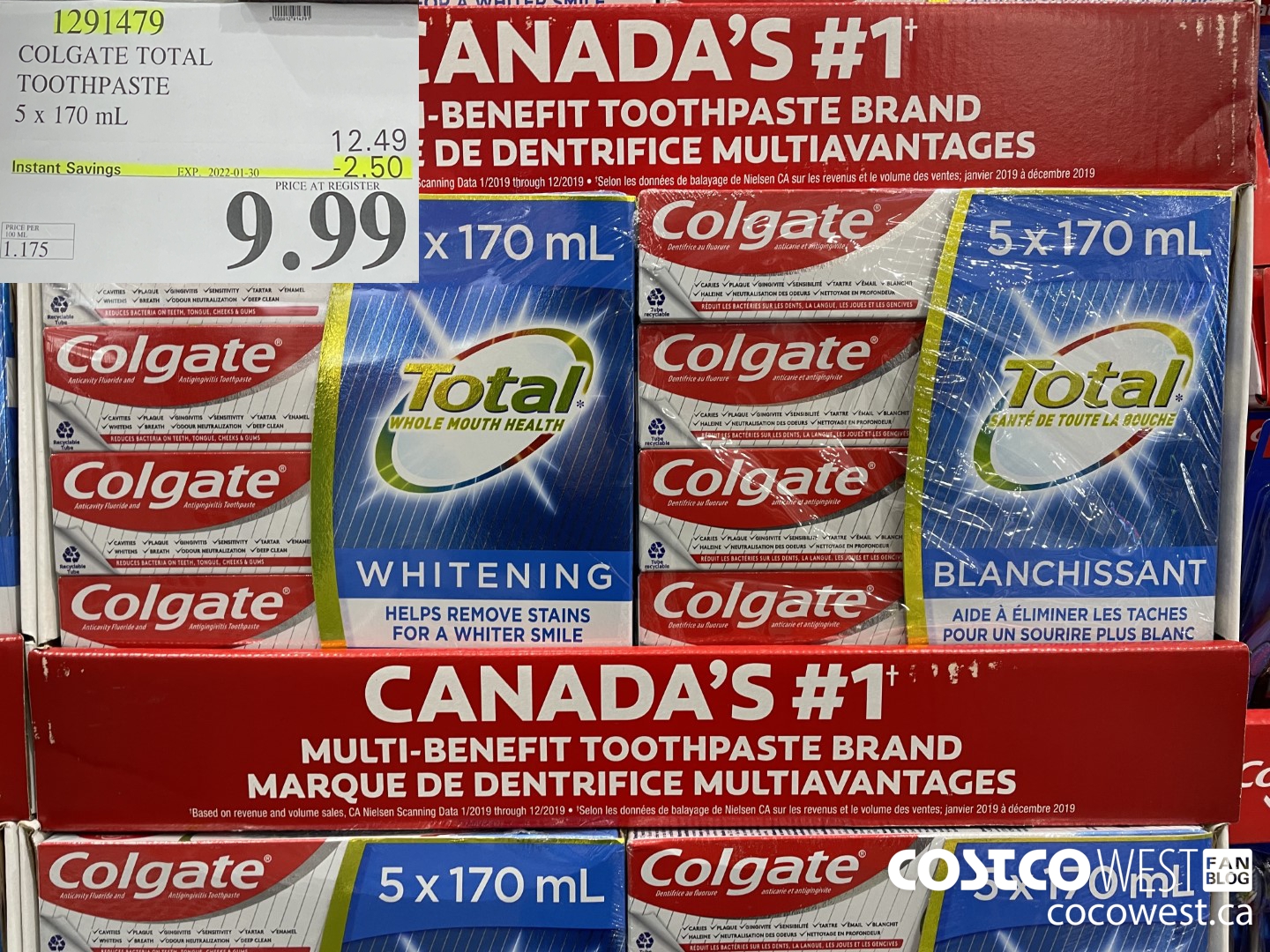 1291479 COLGATE TOTAL TOOTHPASTE 5 x 170 mL ($2.50 INSTANT SAVINGS EXPIRES ON 2022-01-30) $9.99